Electronic Music For Inspiration And Relaxation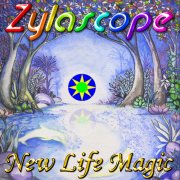 Hi I'm Geoff. I make electronic music using computers and software. I'm a Software Engineer, Lead Software Developer and Co-Founder of the THRIVE project by day and Storm Chaser by night. I don't like Pina Colada's but I do like getting caught in the rain. I love it when it rains, especially when there's wind, thunder and lightning.
Some of my music is loud, jarring techno electronica for parties and dancing, and some is soft chill type music for relaxation and inspiration, study, etc. I love including sounds of nature like rain, wind, thunder, flowing water, birds and frogs.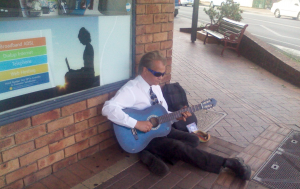 I sometimes take my blue acoustic guitar down to the main street of my home town, Maclean in N.S.W. Australia. I put out my hat and play for a few hours out the front of the 'Lower Clarence Computers' shop. I've been lucky because the only things that have been thrown at me are coins, so far anyway 🙂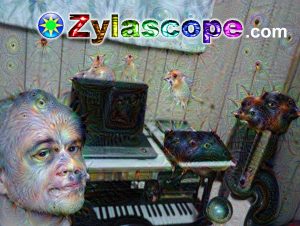 Here on my site www.zylascope.com you'll find lots of my music to download for free and some albums are available to purchase on CD or digital download. There are some music videos I've put together using computer animation and free articles for you to read so you can learn how I make my music and videos using computers, recording software and electronic equipment.
You can hear free previews of all our songs in our music store.
Enjoy!
Geoff Williams
Download some of our songs for free…
Download more of our music for free here.